Christ's Forgiveness Ministries
December 8 – 10
Come and experience the fire and love of the Lord as the beloved body of Christ during our annual 2023 CFM Global Breakthrough Conference! Featuring special guest worship leader and guitarist Paul Wilbur!
DISCLAIMER: The deadline to receive a complimentary gift bag with your purchase is NOVEMBER 5TH, 2023, so order soon! Hotel rooms and gift bags are not guaranteed if ordered after the deadline.
Christ's Forgiveness Ministries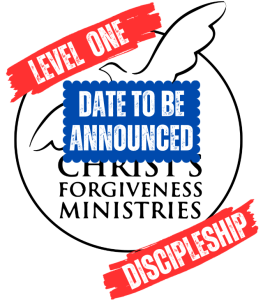 Level One is our church-wide discipleship & evangelism-outreach training course available free-of-charge to every Believer! Learn more about our course at the button below.
Christ's Forgiveness Ministries
AN EVANGELISTIC MINISTRY
Christ's Forgiveness Ministries (CFM) is a Non-denominational Christian Ministry founded by David Lynn who is a planting, pastoral and evangelistic figure within Toronto, Canada. Christ's Forgiveness Ministries' (CFM) mission is to impact the world through radical evangelism, church planting, and discipleship and also hopes to provide training, one on one mentoring, covering and support for Churches and aspiring Evangelists and Pastor's who feel the calling to Radical Evangelistic and Pastoral Ministry.
CFM is embarking on a mission to set up Gospel Booths and Evangelists on every major street corner and plant CFM trained churches throughout the globe to both unite churches and that Christ will truly be present in our nation. We provide group and online Evangelism training and support to established churches and oversight to new Pastors and evangelists seeking to impact this nation for Jesus.
Evangelism
Help Spread the Gospel of Christ around the world with the support of CFM
micdropvideo
Due to the censorship, we've started our own video platform!
Sermons l Street Preaching l Others
CFM GLOBAL UPDATES
Updates and information regarding CFM