Hurry Up! All sales end in:
27
days
:
20
hours
:
57
minutes
:
28
seconds
Christ's Forgiveness Ministries
Breakthrough Conference
Updated Packages!
We've revamped our packages to provide you more options and better flexibility for all of your breakthrough-conference needs! Click/Swipe through the gallery below to see our options: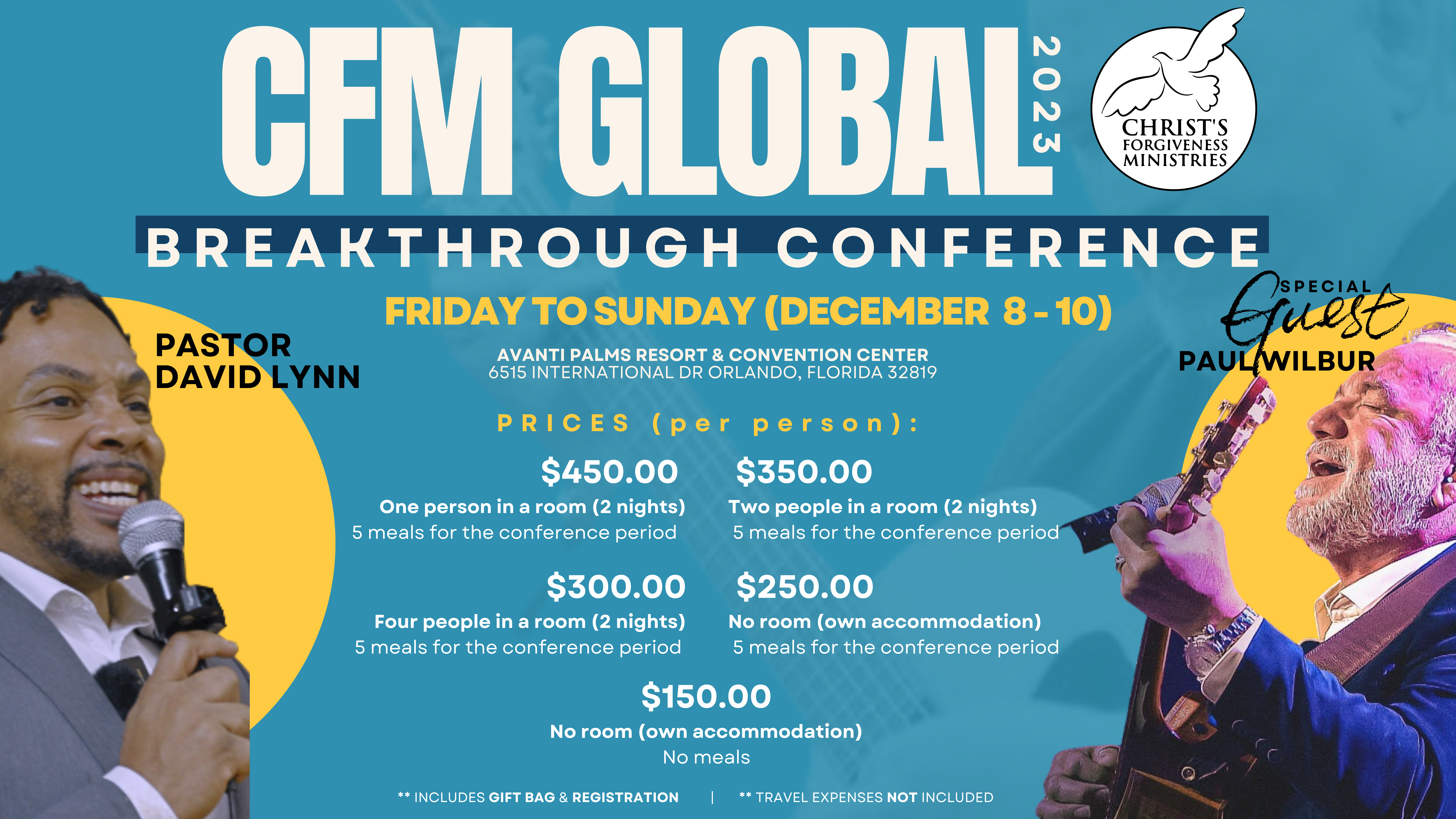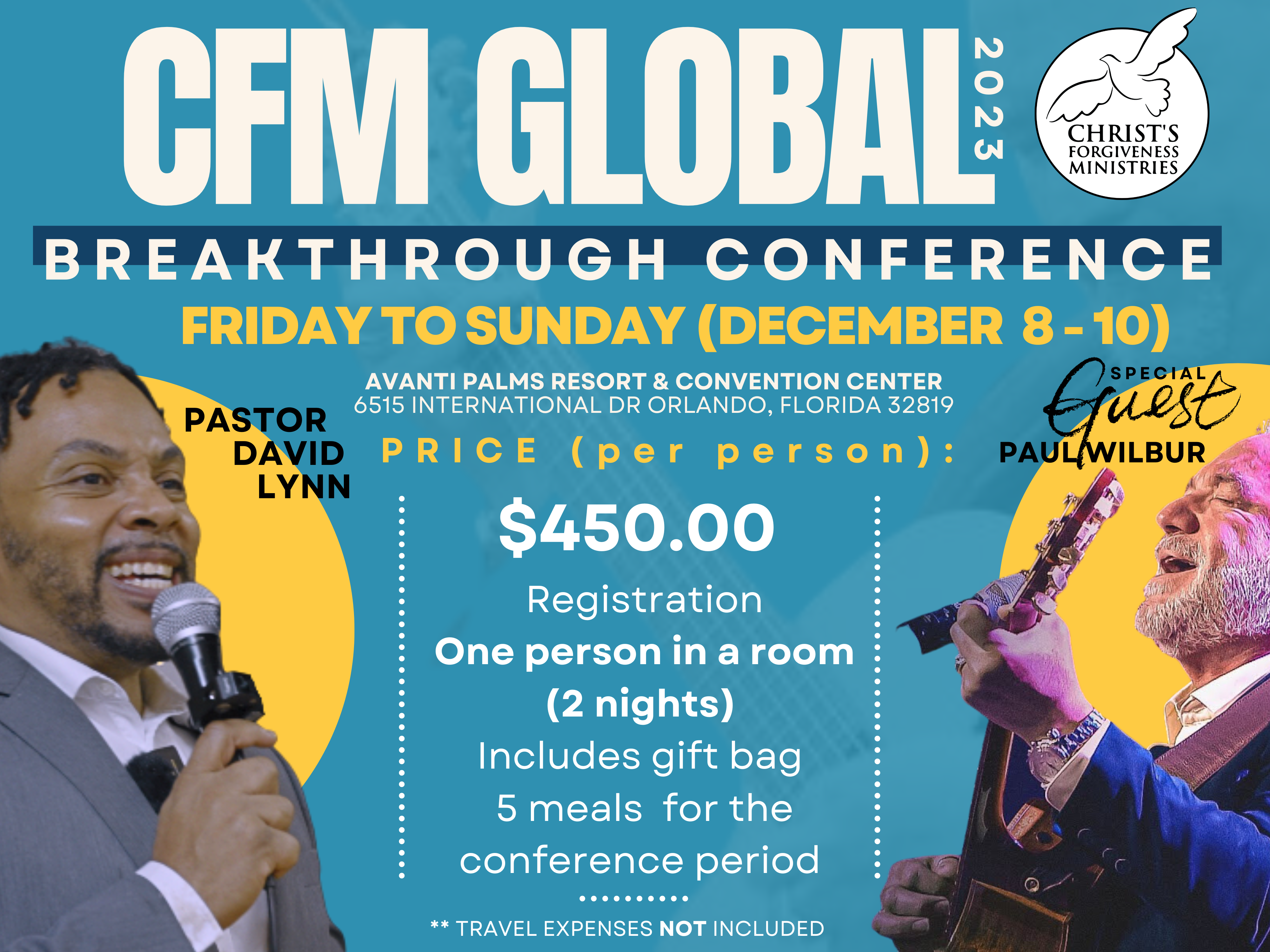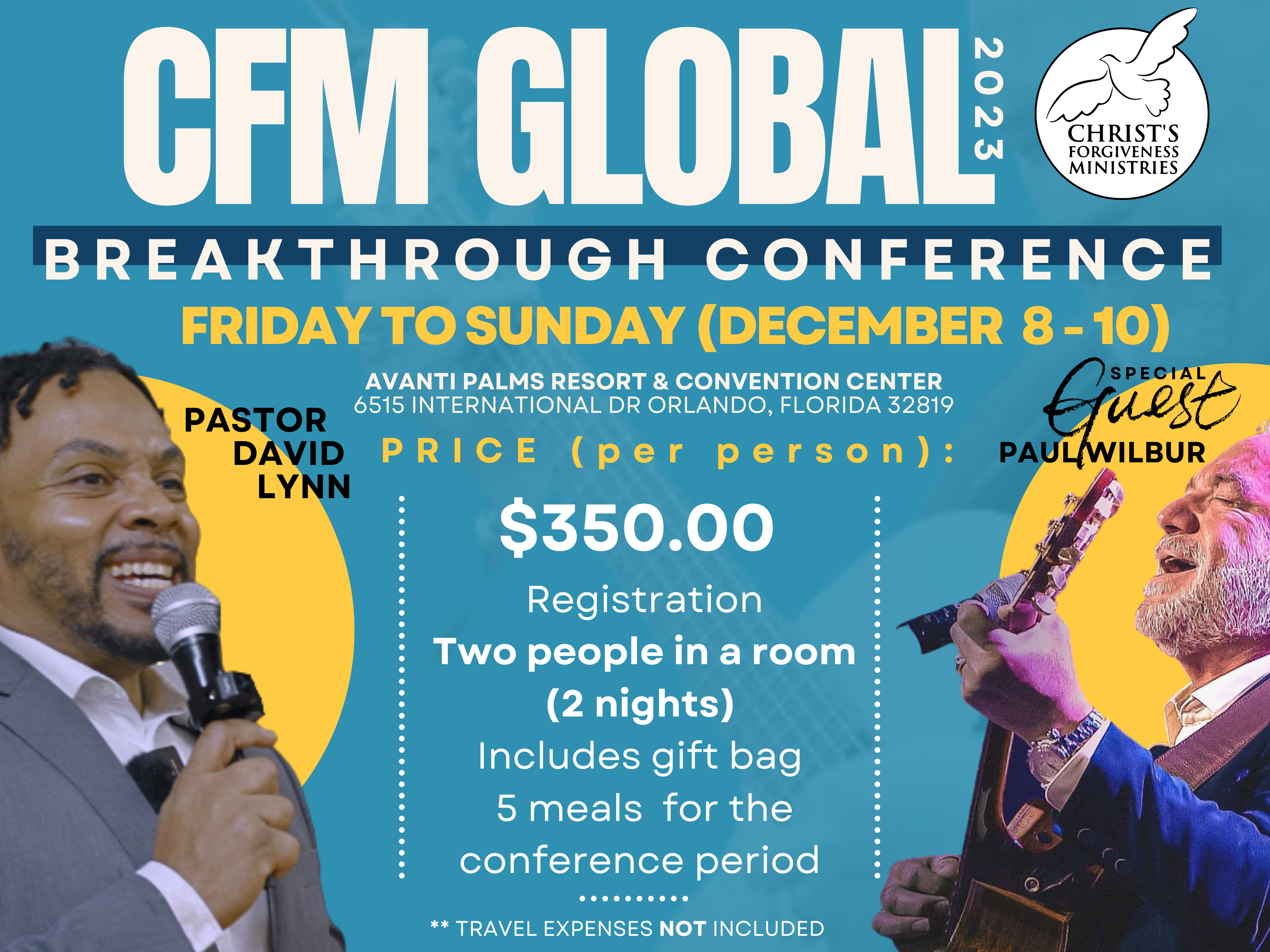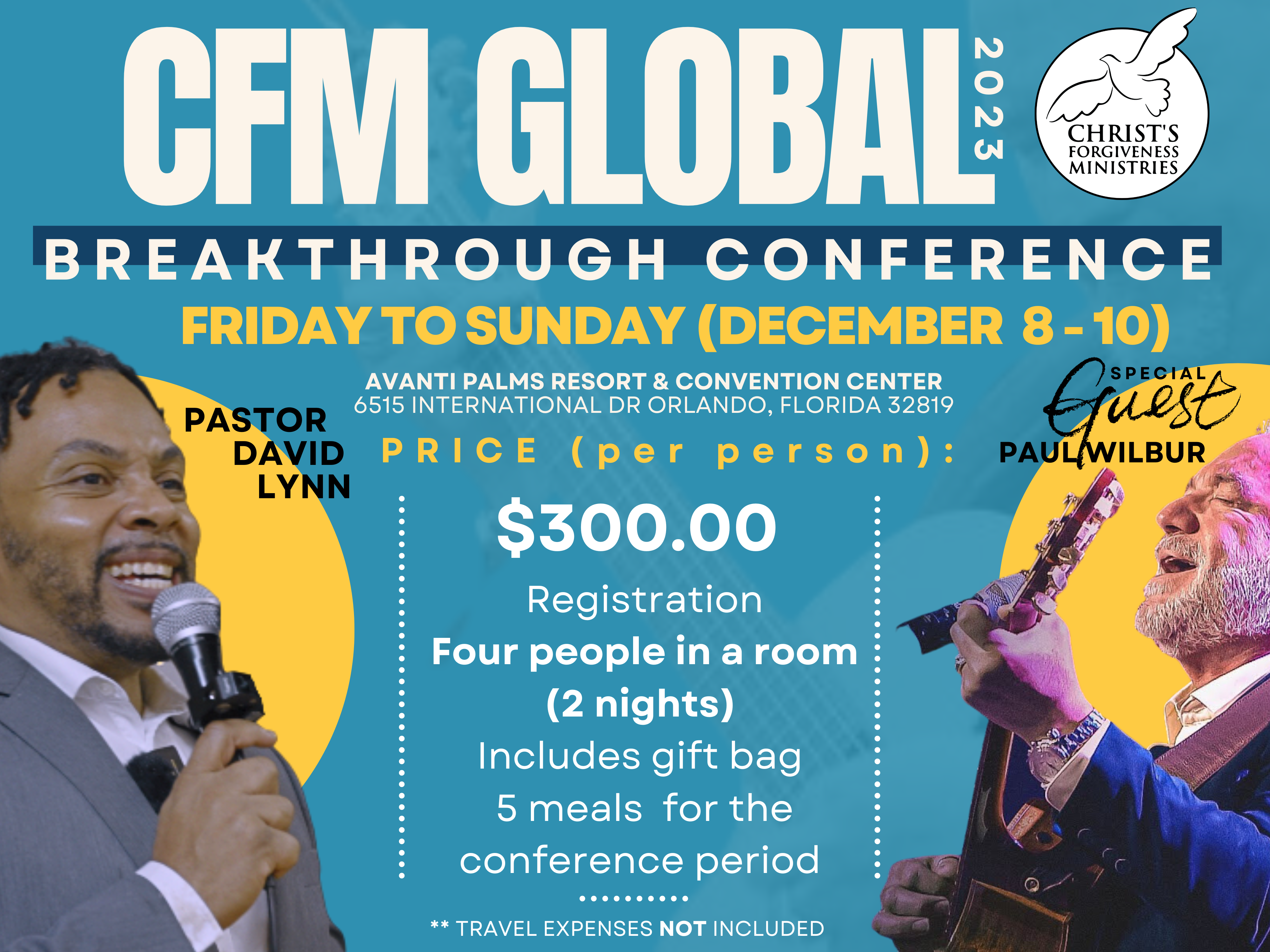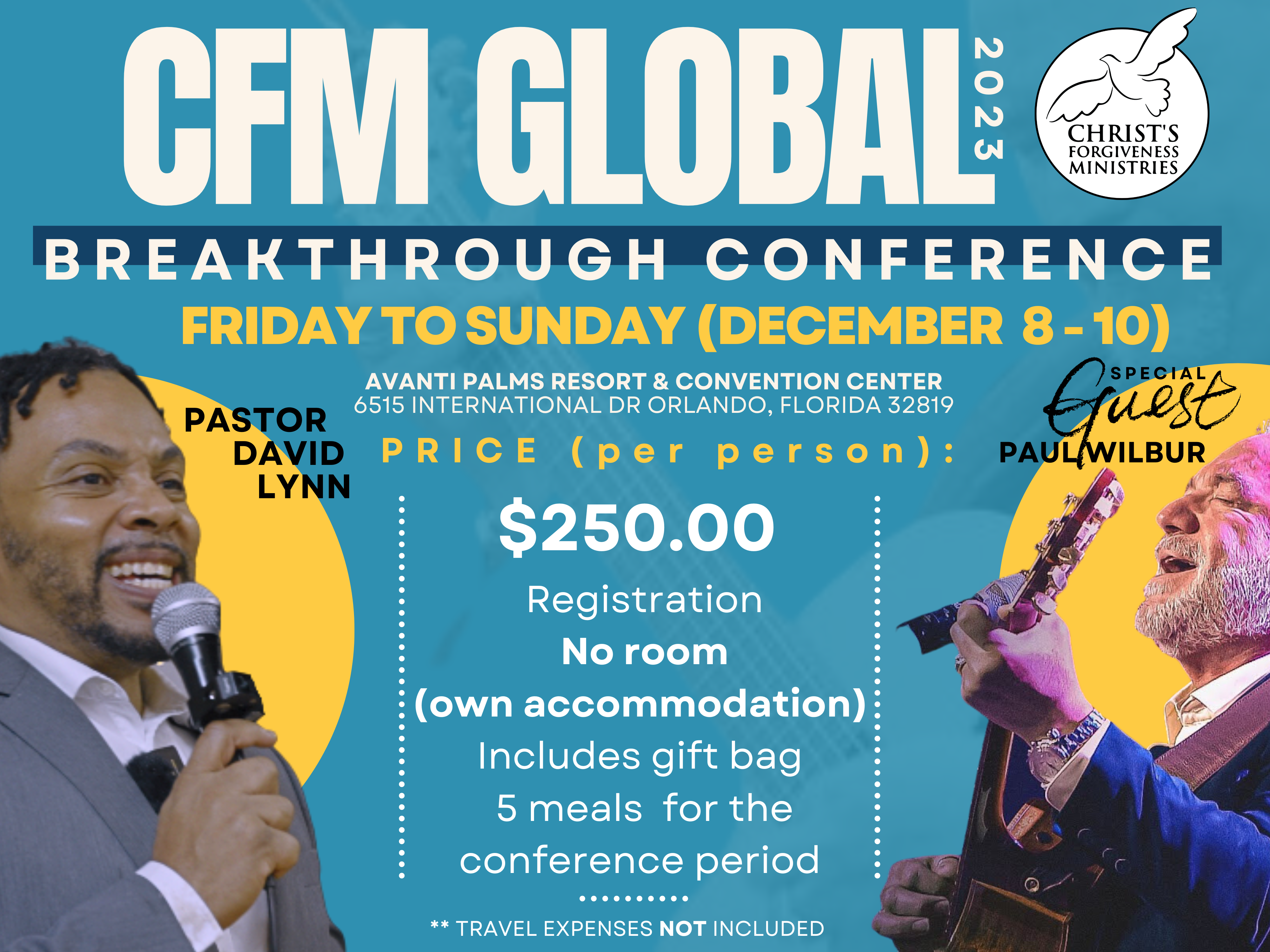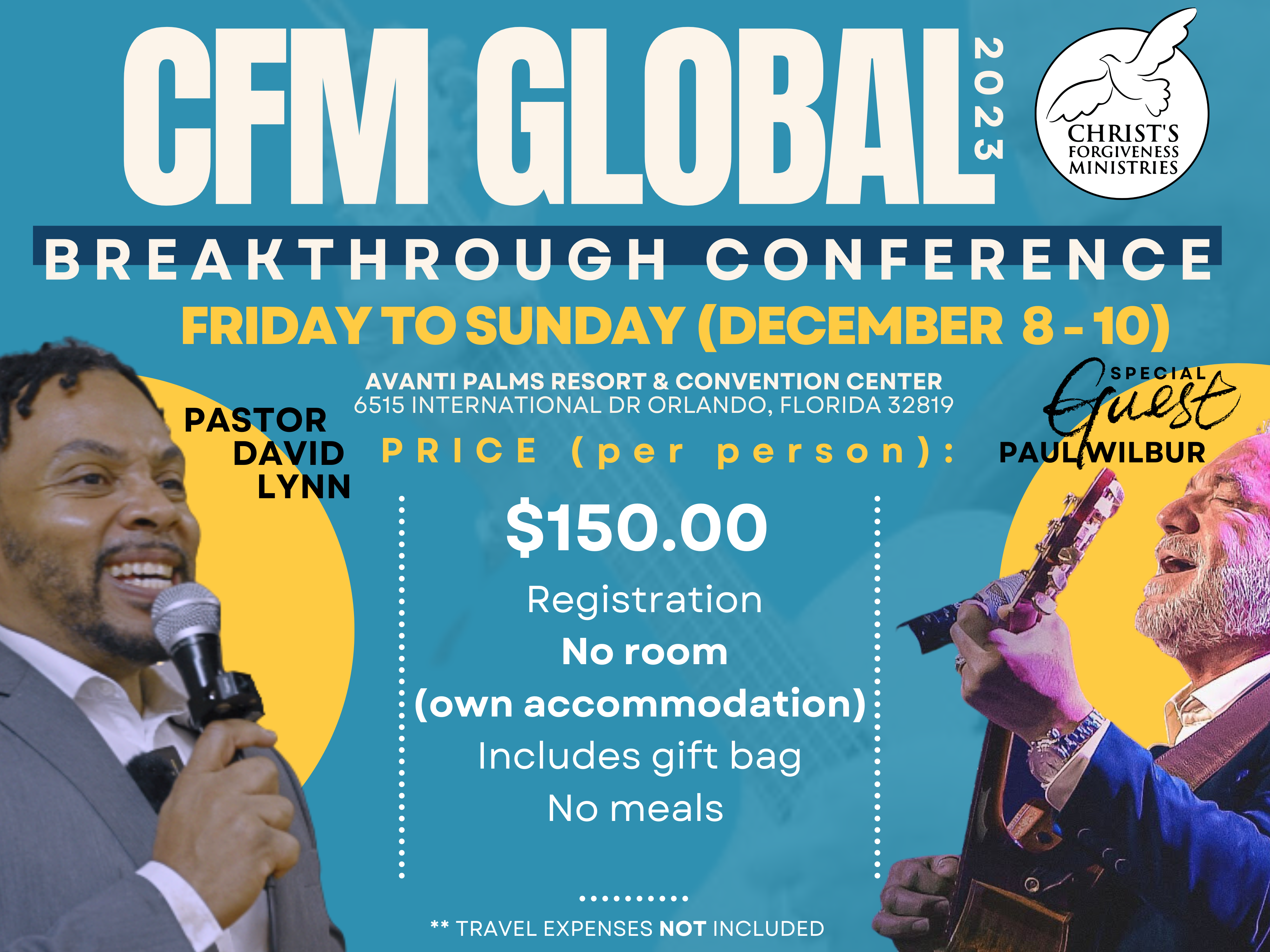 Come Experience Breakthrough!
Come and experience the fire and love of the Lord as the beloved body of Christ during our annual 2023 CFM Global Breakthrough Conference! Featuring special guest worship leader and guitarist Paul Wilbur!
Purchase a conference package by selecting from one (1) of our five (5) available options below: